LAZY MONK MARKETS
ARTISAN CRAFTSMEN, BIERS, & COMMUNITY COME TOGETHER AT LAZY MONK'S SEASONAL MARKETS.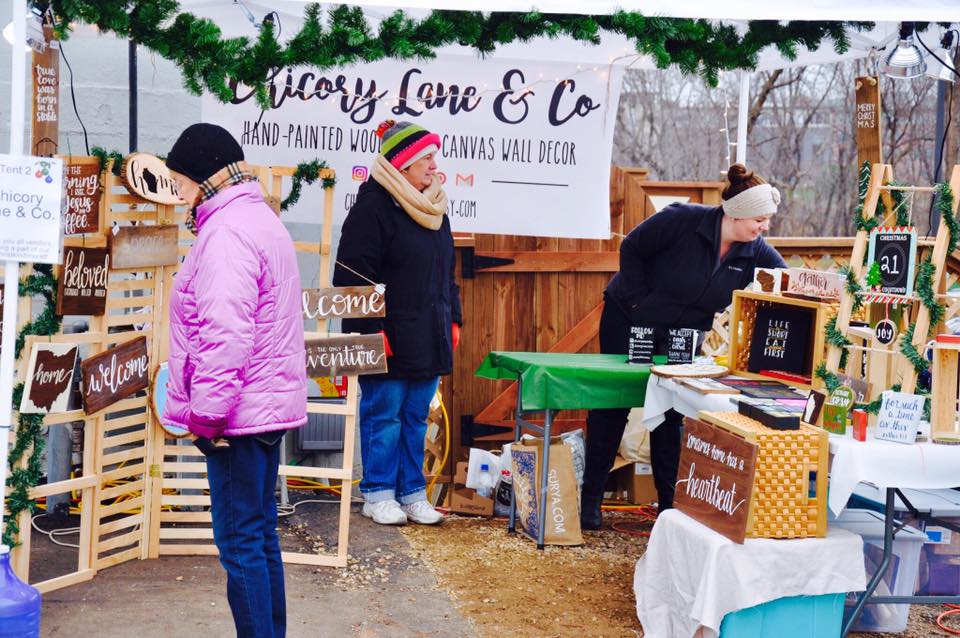 Christkindlmarkt (CHristmas Market)
December 7th: 12-4pm (Outside)
December 14th: 12-4pm (Inside)!

We are excited to bring to the Chippewa Valley a true German Christkindlmarkt!  For a couple of Saturdays in December we bring you an outdoor shopping market for your holiday gift giving! We will delight your senses with the feel of a true European Holiday!
Here's a list of our vendors for the 2019 Market!
PAperjaM
Greeting cards, gift bags & gift tags
(Dec. 7th Only)
Michael & Beverly Goettl
Homemade rag rugs; Wood dice, beer carriers, & frames;
skunk & racoon hides (Dec. 7th Only)
Nailed It Custom Creations
Handmade signs, stools, and decor (Dec. 7th Only)
Mittens Amuk
Super Warm and cozy Sweater Mittens; Perfect for the cold
Wisconsin winters (Dec. 7th Only)
Riverglass
Fused Glass Gnomes, porch pot stakes,
handcrafted silver smith jewelry, and more!
Just a Taste English Toffee
Our handmade toffee is available in holiday packaging for
gifting and tasting cups for immediate snacking!
(Dec. 14th Only)
 Gnome Sweet Gnome
Scandanavian ornaments and Christmas decor,
Gnomes/nisse and bowl cozies (Dec. 7th Only)
 Baird Swan
Handmade wooden ornaments, candle sticks and
turned bowls
Linda Hunt & Diane Woodford
Hand painted bulbs, crocheted hats & scarves,
wool sweater mittens and other Christmas gift items.
We just craft to stay out of mischief. (Dec. 7th Only)
 52 Bakery
Pretzels, cookies, scones, old world breads, foccacias
Buy Nature LLC
Flavored Maple syrups and organic coffee sets
(Dec. 7th Only)
LL Girls
Handmade Scrunchies and Tie Blankets
(Dec. 7th Only)
Thorgerson Studio
Handmade decorative porch pots
Warm Fuzzies by Someone's Mom
Variety of items perfect for stocking stuffers,
appreciation gifts or last minute gifts 
Fat Bottom Glass
Hand blown glass ornaments & other glass creations
Endle Home Goods
Handcrafted Home Goods
(Dec. 7th Only)
 Del Vecchio Design Studio
Modern and functional glass designs for the home
Eco Urban Timber LLC
Products made from Eau Claire urban wood including
shadow boxes, wine toppers and holiday ornaments
 Barnyard Blessing Goat Milk Soap
Handmade goat milk soaps and lotions along with
reclaimed barnwood birdhouses (Dec. 14th Only)
 Rythmic Renewal
Fiber textiles, pieces of nature, and found items infused
with memories to create whimsical reminders of the beauty
in and around you, helping you find rhythms of renewal
and a peaceful life filled with purpose. (Dec. 7th Only)
 Together Farms
Nutrient-dense meats (beef, pork, lamb) and meal kits that
help you to easily get a nourishing meal on the table or on
the go! Gift boxes! Bacon Lover, The Dad Box, Burger
Box and more!
 Margaret's Glass Shoppe
Leaded glass Christmas ornaments. All proceeds to benefit
Round Hill/Camp Angelus, Durand, Wisconsin. 
 Em & Co
Holiday and home decor along with gifts for the
whole family!
Slightly Crooked Designs
An assortment of seasonal gifts & custom desgins
Prismcoupons.com
Christmas centerpieces, roasted nuts, and other goodies
Lazy Monk Brewing
German brats and knackwursts hot off the grill, delicious
creamy hot chocolate!
Interested in being a vendor at this year's market? Email jenny@lazymonkbrewing.com for more information.